Do you remember the last time you played around in the nature? We believe knowing about nature around us influences our growth as humans. The influence is really important. Kozagawa Adventure Club offers activities in which you can learn about nature while playing safely.



Our value is to learn about nature while playing safely. We have prepared two plans: "River Activity Plan" for those of you who want to enjoy just the juicy part, and "Canoe Plan" if you want to enjoy all of Kozagawa River to its fullest. It's the best opportunity to feel the great nature first hand.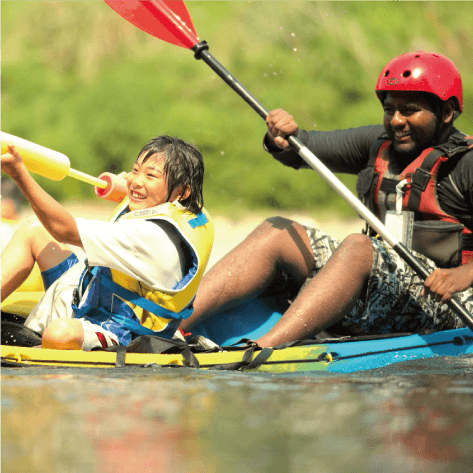 ※ Children elementary school and under elementary school age will be charged a child's fee.